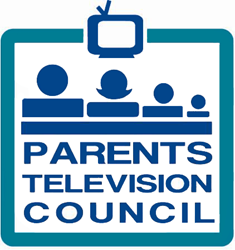 The Parents Television Council announces a number of changes to its governing Board of Directors and Officers. 
Don Noblitt of Jackson, Miss., was elected Board Chair. He succeeds Michele D'Amour of Springfield, Mass., who remains on the Board as a Member at Large. Tim Stabosz of La Porte, Ind., joins the Board as a new Member at Large.
Marguerite Hunter of Denver, Colo., was reelected Board Secretary; and Gary Lesser of West Palm Beach, Fla., was elected Board Treasurer. Other Board Members at Large are legendary entertainer Pat Boone of Los Angeles, Calif.; Rev. Delman Coates, Ph.D., of Clinton, Md.; and Matt Butler of Omaha, Neb.
"As a parent, as a grandparent and as a concerned American, I am deeply troubled by today's increasingly toxic entertainment environment and its potential harm to children. Kids today have access to inexplicably graphic content, and they can now find it literally in the palms of their hands on cell phones, iPads, laptop computers and video games. The PTC's work has never been more vital, and I'm honored to step forward and serve the PTC's important mission as its Board Chair. I wish to thank Michele D'Amour for her steady leadership as Board Chair over the past few years," said Mr. Noblitt.
A lifelong resident of Jackson, Miss., Mr. Noblitt is the co-owner and partner in charge of the financial and land activities of the Mississippi Oil Company (MOCO, Inc.), which owns oil and gas interests in Mississippi, Louisiana, and Texas.
"I offer a hearty welcome to our newest board member Tim Stabosz, who brings tremendous experience, insight and enthusiasm for the PTC's mission, and who will help us achieve great things," Noblitt said.
Stabosz is a private investor, and has taken "activist" positions in small publicly traded companies, in order to compel executives to put fiduciary duty to shareholders first. In 2003 and again in 2015, he was elected to the city council in his hometown of La Porte, Ind. Late last year, he was a candidate for mayor of La Porte, in a caucus held to fill the remaining term of departing mayor Blair Milo. Stabosz is currently the Vice President of People Engaged in Preservation, a 501(c)(3) whose mission is to advance historic preservation in La Porte, and has served as a past president of the City of La Porte's Historic Preservation Commission. Stabosz holds a bachelor's degree in accounting from DePaul University in Chicago, and is a former federal financial institution examiner.
"Over 20 years ago, as a young man, I was commanded to high alert by the sobering moral witness provided by the late Steve Allen, in his legendary newspaper ads for PTC. Ever since that day, PTC has been, hands down, the most compelling and consequential non-profit to which I have contributed. I am profoundly humbled, honored, and overwhelmed to join the ranks of conscientious entertainers, business executives, clerics, and others who have served on the PTC board over the years. They, and the executive leadership of PTC, have been heroic figures to me, for their willingness to step up, oftentimes at great personal or professional risk to themselves, and say (as Steve Allen did 20 years ago), 'Television is leading our children down a moral sewer.' I look forward to serving on the board of an organization for which I have profound reverence, and I will do everything I can to support the PTC mission. Why? Because our children are watching," Stabosz said.
The Board also reappointed Tim Winter as PTC President. Winter first joined the PTC in 2003 as its Executive Director; and he was named President in 2007, succeeding the organization's founder, Brent Bozell. Prior to his tenure at the PTC, Winter spent over 20 years in television broadcasting, production, cable and digital media at NBC, MGM, FasTV.com and Idealab.